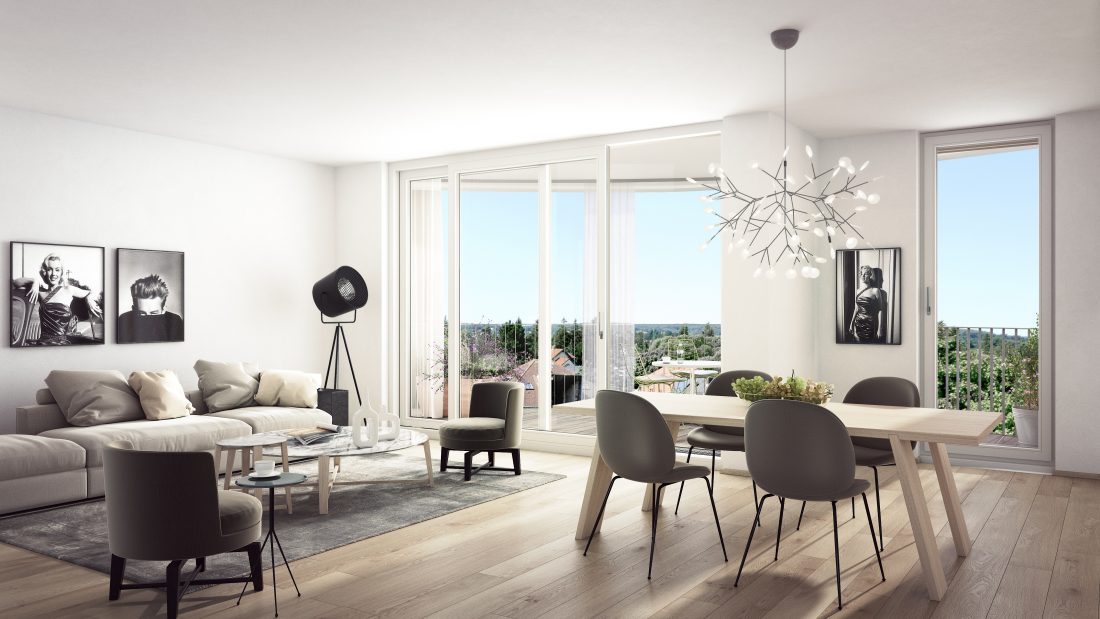 DER ROSENHÜGEL – A TOUCH OF HOLLYWOOD
Having a theme makes it easy to come up with ideas for visuals. For this particular project, developed by Strauss & Parner and Immovate, the spirit of filmmaking and Hollywood was just perfectly fitting. The "Rosenhügel" was Austrias biggest film studio and still is the home of ORF – Austrias national tv and radio broadcasting station. Our Hollywood theme ran like a thread through the entire project, even the buildings are named after movie production companies, like Constantin, Goldwyn or Buena.
Together with Einwaller Architects who were responsible for the interior design we created images that reflected the style and spirit of the golden age of filmmaking. Black and white moods, famous film quotes, little details to add that special tone.
Inspired by photos of residences around Bel Air or Mulholland Drive the apartments combine a modern interior with a nice view and of course decorative elements that you would find on a film set. Living the life of a movie star.